Displaying items by tag: irr
Friday, 30 June 2017 06:41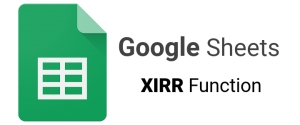 The internal rate of return (IRR) is the dollar-weighted return of a particular investment. It is what I consider to be gold standard measurement of your investment's personal performance. The calculation for IRR looks like a pain in the ass. Luckily, there is a spreadsheet function that calculates this easily for you, and I just so happen to be awesome at creating spreadsheets.
Thursday, 29 June 2017 07:41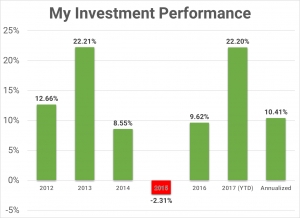 I have talked before about diversifying your portfolio by targeting an asset allocation that is right for you. I also recommended a way to balance it across multiple accounts, with the goal of keeping as few funds in each account as you can. When you do this, each account by itself is NOT very diversified, and subject to a relatively large amount of volatility. However, if you take ALL of the accounts together, the overall volatility decreases without much sacrifice in the performance.